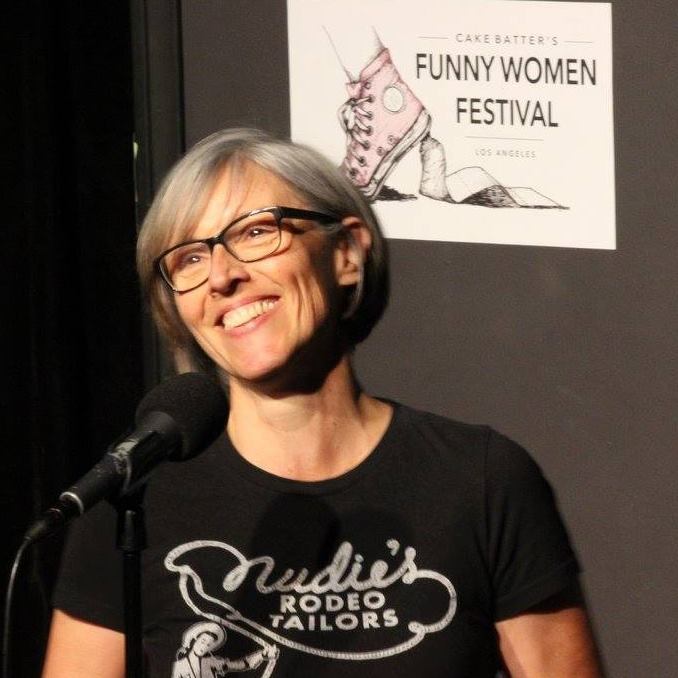 Writer, performer, director, producer, consultant (but strangely NOT multi-tasker) Wendy Hopkins is a Second City Alumni and a Canadian Comedy Award nominee.
Wendy started her career as an improviser and actress in Toronto where she worked with many of Canada's great comic talents. She was a Second City mainstage cast member for three years, sharing the stage with Colin Mochrie and Ryan Stiles. Wendy had regular roles on the TV series Maniac Mansion, directed by Eugene Levy and It's Only Rock and Roll where she jazz danced with Mike Myers.
As a solo performer Wendy toured Canada, the U.S. and Australia with her stand up comedy and solo shows. Her Melbourne International Comedy Festival show, The Wendy Show was a Best of the Fest pick.
Wendy co-created the award winning television series, The Tournament ("a rarity to be treasured", The New York Times) which was acquired by the BBC where it aired as The Cup. She has written and produced 6 original pilots, 2 seasons of Turn Ben Stein On for Comedy Central and the award-winning web series, Life of Mom. Her original pilot, FANCY (based on one of Wendy's earliest gigs as a children's TV performer) was nominated for a Canadian Comedy award for Best TV show.
As a director, Wendy has helmed the International Emmy award-winning series Corner Gas (CTV), The Tournament (CBC), G-Spot (Showcase), Lovingspoonfuls (W network), Fresh Baked Video (Spike TV), and the documentary shorts Waitress and Behind the Wheel. She co-directed the feature film Wetonkawa which was a Slamdance Film Festival Grand Jury Prize nominee.
Wendy lives in Los Angeles where she continues to perform her original songs and stories. Here is her latest music video.
Contact Wendy for more information about scripts, gigs, and classes.